We held our annual Sports Days for all Secondary students. Everyone showed up well-prepared for the day in their sports attire and house colors, ready for the contest.
We had various individual events like standing long jump, standing high jump, shot put, skipping, and track running. We also had House events from a Basketball shootout to an obstacle course, a shoe-lace relay race, tetris, and tic-tac-toe. It was great fun, and the students all showed their enthusiasm and electricity for each event!
.
The different houses were competitive throughout the day and closely competed with each other. Once the points were tallied up the Green House at XY Campus came away victorious on the day with 683 points. Congratulations Green House! And the Red House at KQ Campus won, also well done to the other Houses for closely competing!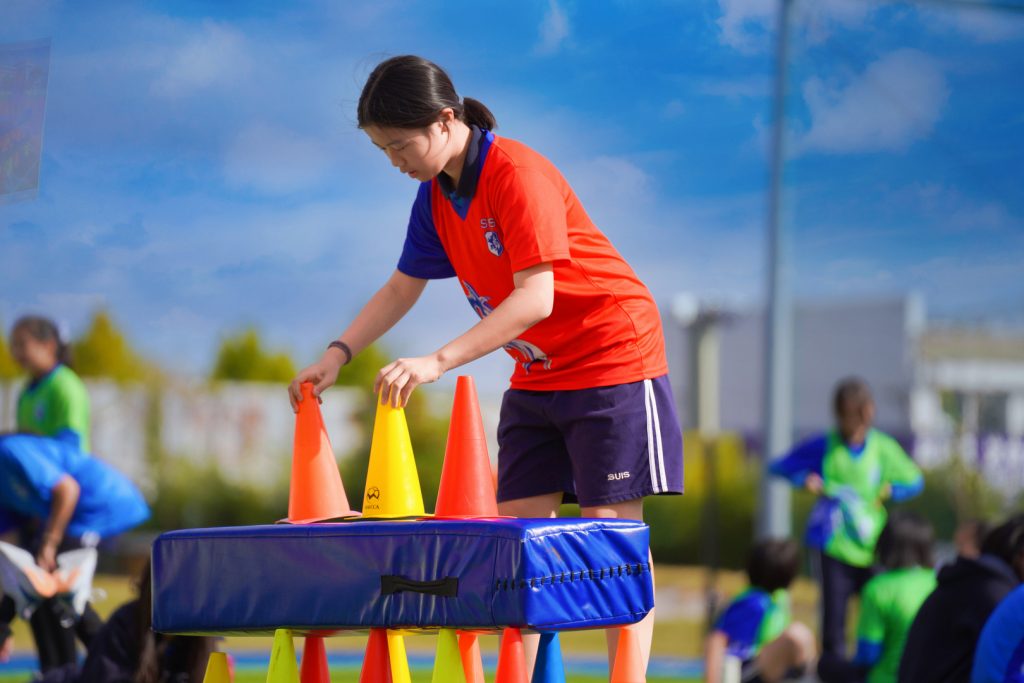 Thank you to the PE team, teachers, students, and parents for making Sports Day possible; YOU all made it a memorable and successful day!