The bright autumn days are accompanied by the intoxicating fragrance of osmanthus. Our SUIS parents blessed us with their presence as we all celebrated the tenth birthday of Grade 4 and witnessed the growth and progress of our children.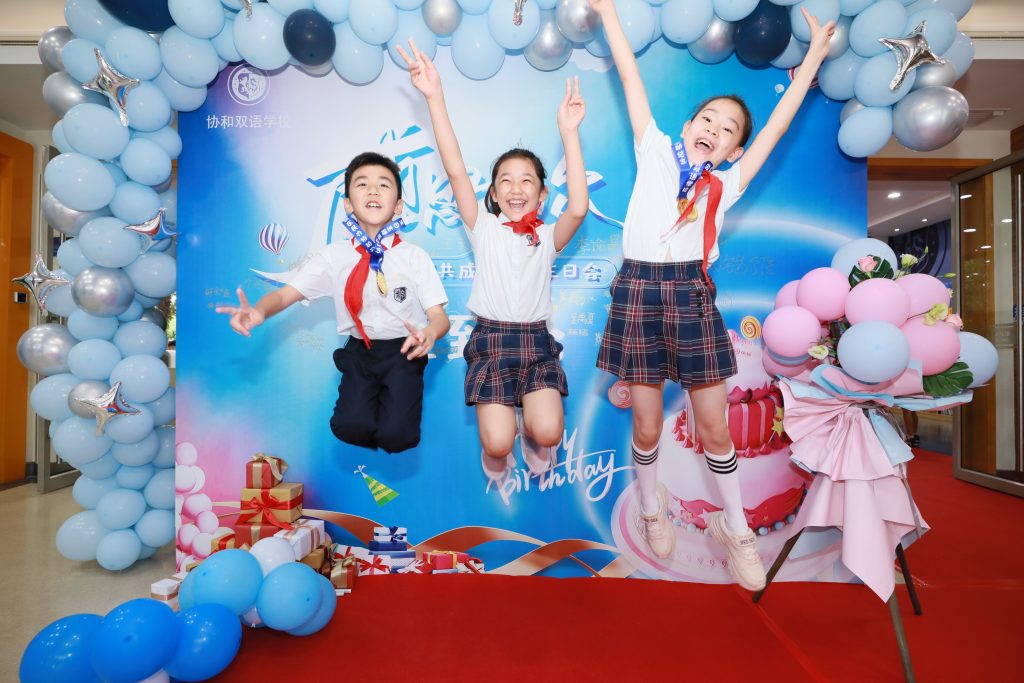 Parent-child Activities
Jumping rope, throwing sandbags, hoola hoops, pick-up sticks—these are all past-time memories from our parent's generation.
There may be a vast difference between these two generations, but the joy and happiness behind these games remain timeless.
We see the competitive flame that ignites in our competitor's eyes, as iron rings are rolling, jump ropes are cast into the air, our bodies as swift as a swallow (sprinting and having fun at the same time), and throws after throws of bean bags.

As our parents are joined by their children, our parents and teacher reminisce about their care-free youth.
Parent-child Concentricity
The mysteries in life are initiated at the moment of birth and growth, from the initial cries of our children to a parent's first strand of white hair. We walk together on a path of nurturing, cherishment, and reciprocation.
By completing the two activities: "The Beginning of life" and "When You Were Old", the children experienced the hardships in life and learned to be grateful.
Parent-child empathy
Reflecting on the "long, winding river" of memories, we have experienced everything together for three years. Photographs of good times and good laughs remind us of the times we were immersed in a sea of happiness.
A letter carries the emotions of two different generations, but draws together the tender hearts of people.
Parents and children shed crystal-clear tears of happiness.
"We pursue a new dream and continue the sweet joys of life every year…" Children mature together as they form new bonds and praise their comrades. "Thank you, parents for your sincerity and benevolence …' the speech helps ignite and reach the climax of our birthday overture!"
We are grateful to our SUIS parents for their ten years of endless and meticulous support. Thank you for being the "branches" that held us all together! Thank you, teachers, for your hard work day and night. Thank you,classmate, for supporting each other with kind words and actions over the three years. You have grown and matured together like the lilies growing in the sunlight. We join in "branches and leaves" to connect our hearts and affection.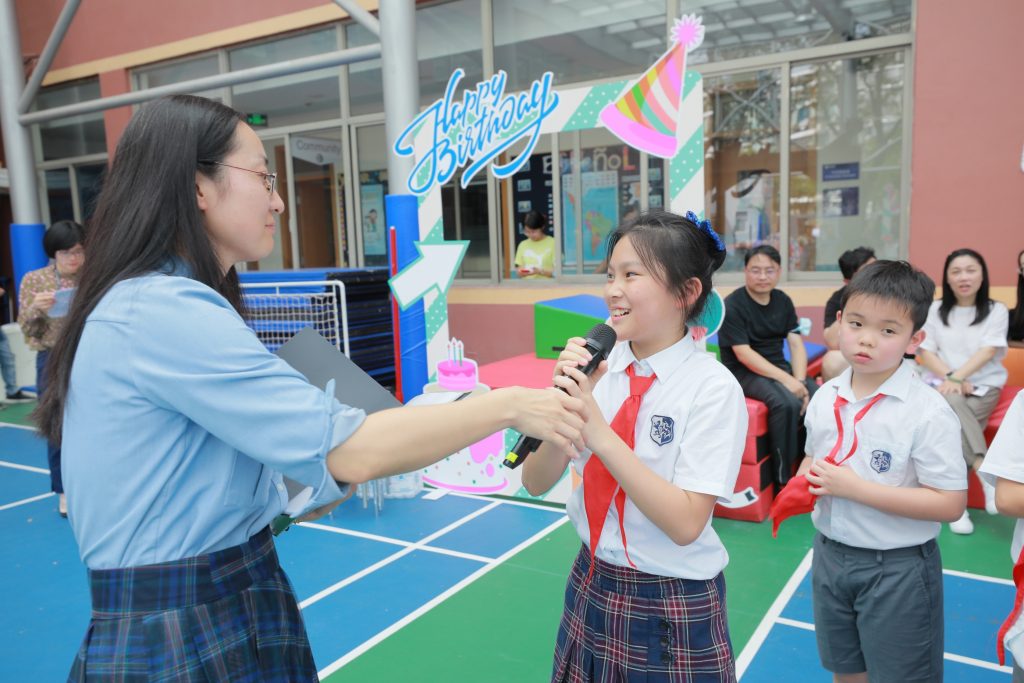 The melody of the birthday songs and the sweetness from our birthday cake remind us of the sweetness from our tender fruits of growth and labor. May the consumption of longevity noodles bring vitality and joy into your lives.
Time surpasses us as we extend our arms to reach for the sky. While we have relatives, teachers, and friends by our sides, the sounds of our laughter and joy will naturally transcend through time, but the memory will forever remain and be cherished.